Starry Night This Week

Each week most PBS stations air "Jack Horkheimer: Star Gazer", the world's first and only weekly TV series on naked-eye astronomy. The Starry Night images on this page illustrate the show for the week of Monday January 28, 2008. You can view the complete show script, or watch a RealPlayer video of the show.
How to Use Orion the Hunter to Find His Two Hunting Dogs, a Huge Bull Named Taurus, and a Bunny Rabbit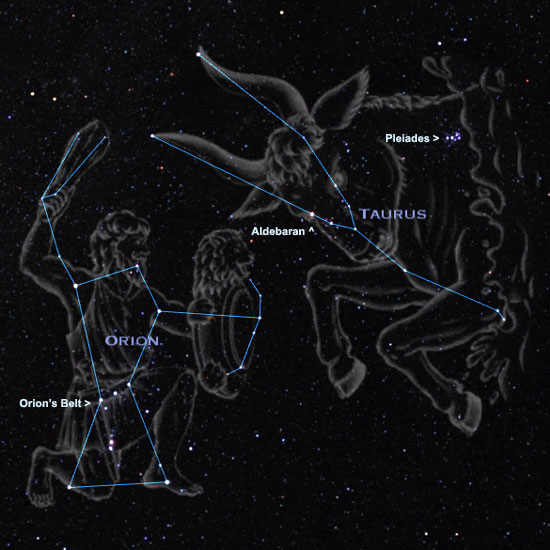 On February evenings, look south (from northern latitudes) to find Orion. Use his belt stars to locate Taurus and his passengers the Pleiades.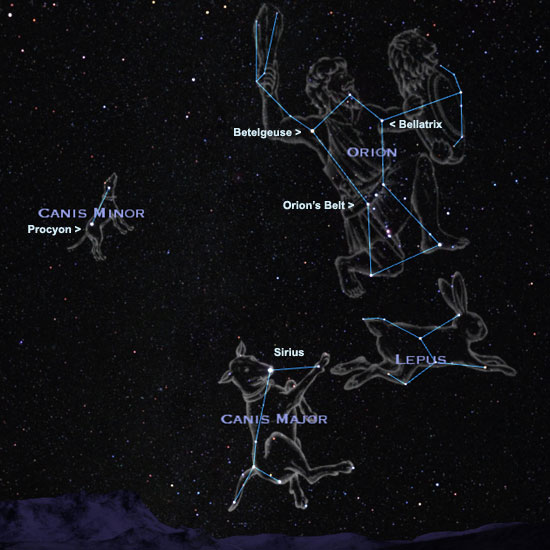 Follow Orion's belt the other way to find Sirius, the brightest star in our sky, marking the larger of the two hunting dogs and the nearby rabbit. The shoulder stars point to the smaller dog.