Starry Night This Week

Each week most PBS stations air "Jack Horkheimer: Star Gazer", the world's first and only weekly TV series on naked-eye astronomy. The Starry Night images on this page illustrate the show for the week of Monday December 7th, 2009. You can view the complete show script, or watch a RealPlayer video of the show.
Don't Miss the Best Meteor Shower of the Year Next Week!
And How to Find Neptune Using Jupiter as a Finder
Here are Jupiter and Neptune less than a degree apart, just after sunset on the weekend of the 19th-21st.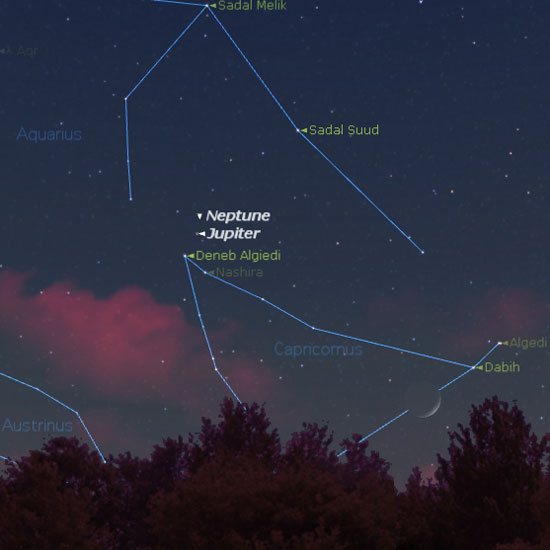 Grab a small telescope and find Neptune! Here's a finder chart with a 2-degree field of view marked, plus magnitudes of the brightest stars nearby: