Starry Night This Week

Each week most PBS stations air "Jack Horkheimer: Star Gazer", the world's first and only weekly TV series on naked-eye astronomy. The Starry Night images on this page illustrate the show for the week of Monday January 12, 2009. You can view the complete show script, or watch a RealPlayer video of the show.
Saturn's Incredible Shrinking Rings:
See Them At Their Skinniest For 15 Years!
Look east late on January evenings to spot Leo and Saturn.
Through a telescope, the rings seem to be almost edge-on this month.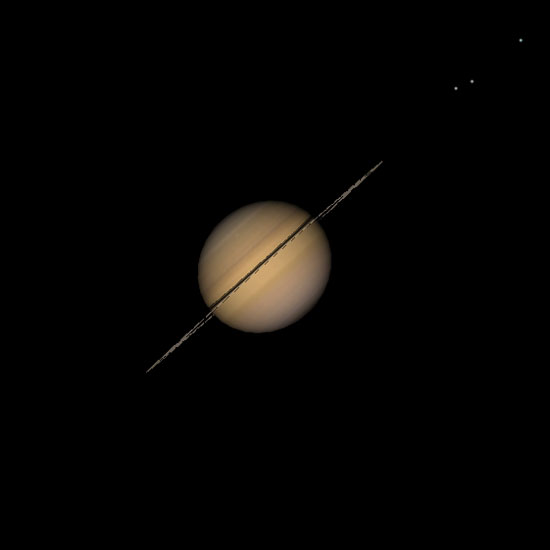 But wait until the beginning of September and the rings will seem to completely disappear, as Earth crosses Saturn's ring plane! The rings are only a few kilometres thick, and at this distance we can see just how small that really is.