Starry Night This Week

Each week most PBS stations air "Jack Horkheimer: Star Gazer", the world's first and only weekly TV series on naked-eye astronomy. The Starry Night images on this page illustrate the show for the week of Monday July 7, 2008. You can view the complete show script, or watch a RealPlayer video of the show.
This Week Jupiter Is At Its Closest, Biggest And Brightest For 2008!
Jupiter is shown here rising just after sunset, as seen from midnorthern latitudes.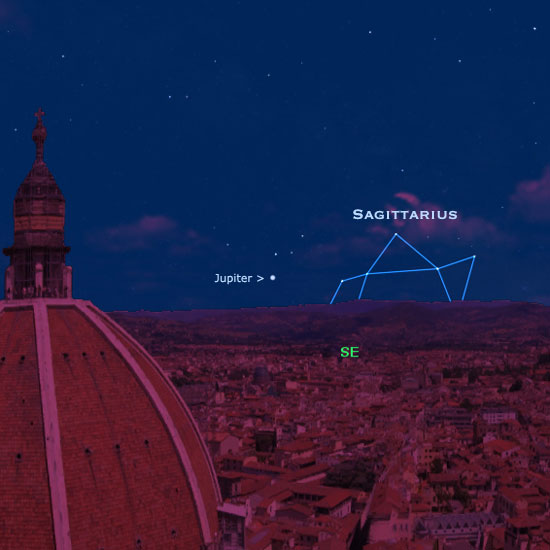 Late in the evening toward midnight, Jupiter will be climbing in an arc over the southern horizon along with the teapot asterism of Sagittarius.