Starry Night This Week

Each week most PBS stations air "Jack Horkheimer: Star Gazer", the world's first and only weekly TV series on naked-eye astronomy. The Starry Night images on this page illustrate the show for the week of Monday June 30, 2008. You can view the complete show script, or watch a RealPlayer video of the show.
See Mars & Saturn At Their Closest Until 2022!
From midnorthern latitudes on July 10 (pictured here) and the days leading up to it, look west after sunset and watch for the two planets to pop out of the dimming sky.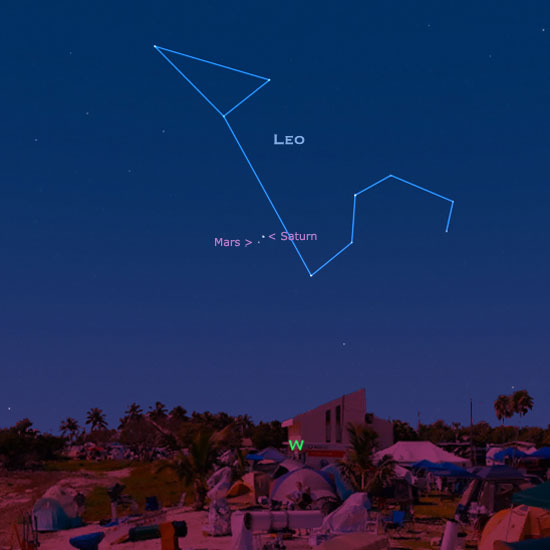 Small binoculars such as this 7x50 pair, or even a small telescope with a low-magnification eyepiece, will show you both planets in the same field of view!