Starry Night This Week

Each week most PBS stations air "Jack Horkheimer: Star Gazer", the world's first and only weekly TV series on naked-eye astronomy. The Starry Night images on this page illustrate the show for the week of Monday November 19, 2007. You can view the complete show script, or watch a RealPlayer video of the show.
Three Cosmic Birds for Thanksgiving Week, and the Moon Meets Mars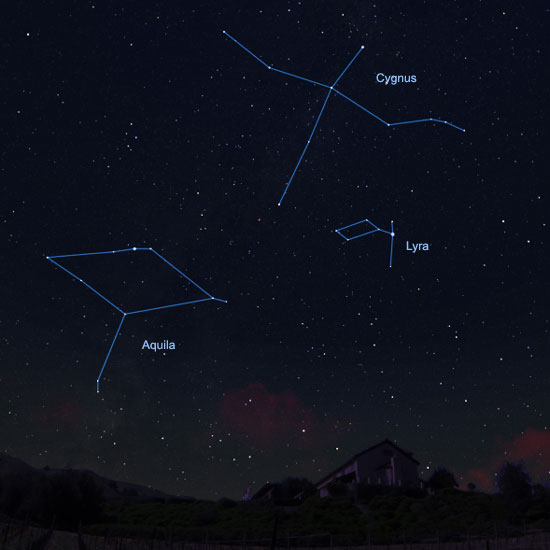 On November evenings the three birds (or two birds and one musical instrument formerly known as a bird) can be seen in the western sky.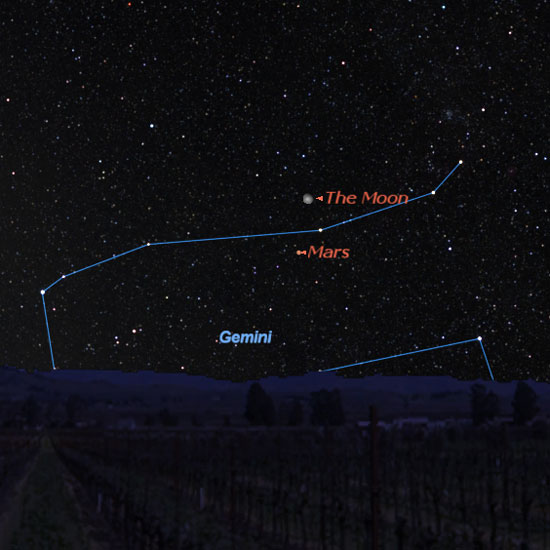 On November 26th, Mars and the Moon rise together in the late evening eastern sky.