Starry Night This Week

Each week most PBS stations air "Jack Horkheimer: Star Gazer", the world's first and only weekly TV series on naked-eye astronomy. The Starry Night images on this page illustrate the show for the week of Monday November 11, 2007. You can view the complete show script, or watch a RealPlayer video of the show.
The Moon Visits an Exquisite Cosmic Trio This Weekend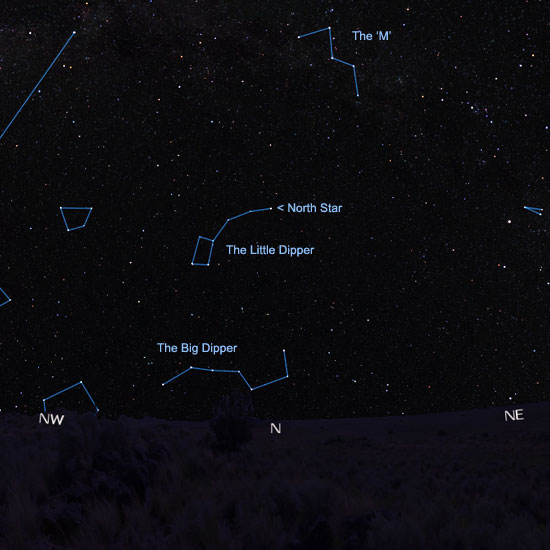 Cassiopeia hangs upside down over the Big Dipper at 9:30 pm in November from mid-northern latitudes.
Six hours later, at 1:30 am, Cassiopeia is coming down from her uncomfortable position, and the Big Dipper is climbing higher. The North Star is the point around which this celestial 'clock' rotates.