Starry Night This Week

Each week most PBS stations air "Jack Horkheimer: Star Gazer", the world's first and only weekly TV series on naked-eye astronomy. The Starry Night images on this page illustrate the show for the week of Monday April 22, 2002. You can view the complete show script, or watch a RealPlayer video of the show.
The Incredible Planetary Pin Ball Game During The Great Planetary Line Up!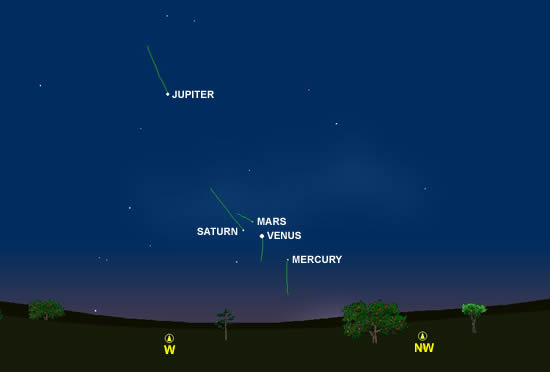 On Monday the 22nd, just after sunset, if you face west you will see, lined up in a row, like pearls on an imaginary string, the 5 brightest planets: lowest to highest, Mercury, Venus, Mars, Saturn and Jupiter.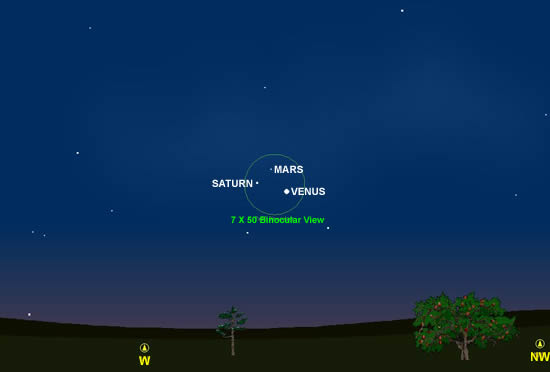 On the 5th of May Venus, Mars, and Saturn form a tight triangle! This is a perfect time to get out the binoculars or a small telescope.