Starry Night This Week

Each week most PBS stations air "Jack Horkheimer: Star Gazer", the world's first and only weekly TV series on naked-eye astronomy. The Starry Night images on this page illustrate the show for the week of Monday, January 7, 2002. You can view the complete show script, or watch a RealPlayer video of the show.
The Winter Hexagon and The Summer Triangle In The Sky At The Same Time, Right Now In The Dead Of Winter, Would You Believe?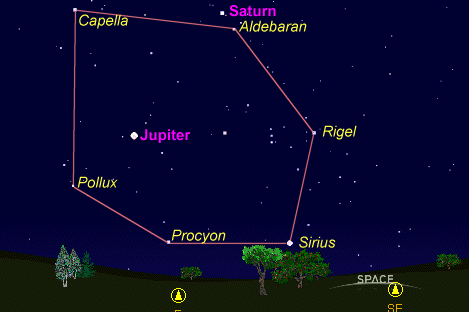 The six bright stars in the Winter Hexagon can be seen in the east after sunset. This year they are joined by two other bright points of light-the planets Jupiter and Saturn.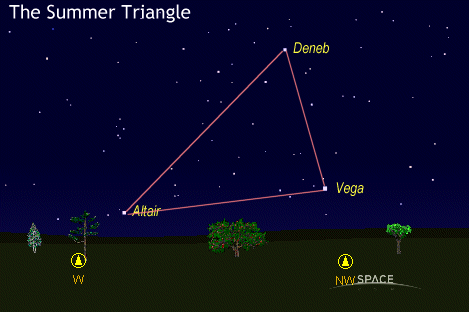 Turn to the west at the same time, and you will see the Summer Triangle, Look quickly, for Altair and Vega will soon fall beneath the horizon.